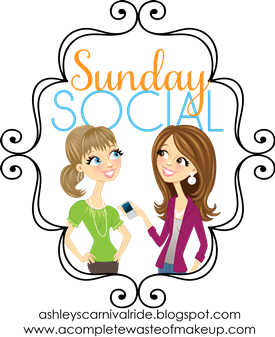 Happy weekend, friends! We just got back from visiting the breeder. I got to hold a sweet 10 day old puppy who we'll be bringing home in 7 weeks. I could gush more but I won't. Save that for tomorrow! If you are stopping by from the link-up, feel free to leave your link to your post in the comments.
Let's get started:
1. What is something you have wanted to do but are afraid of?
I would like to start aggressively saving for retirement.
But really, I'm saving a regular amount.
I have the funds, just not the willpower to avoid Target, TJ Maxx, and Marshalls and put the money in my IRA instead.
I wouldn't say I'm afraid but I would say I'm nervous about how much it would affect my lifestyle if I really cut back.
2. Where do you see yourself in 5 years?
Woof. Talk about a loaded question.
I hope I'm happy, first and foremost.
I imagine I'll be married.
Still trying to change the world.
3. What are you looking forward to before the end of 2012?
I know I mention this way too many times but I'm beyond excited to get our golden retriever puppy. The name list changes seriously every day and we can't agree on a single name. But I'm loving coming up with names lists and I'm just generally so excited, I really can't contain myself. We went to visit our breeder today! You'll hear more about that tomorrow.
4. What are your hopes for your blog?
I hope that I continue to find my voice and really come across as "me" in my writing.
And I hope more people find my blog and stick around to follow my journey.
5. Do you always see yourself living in your current town/city?
Absolutely not. I knew I'd come back to the east coast but I never thought I'd be where I am. But everything works out in the end and I'm really happy I'm here.
6. What is your morning routine
7:36am (and not a minute sooner) Peel myself out of bed
7:36-7:54am Make Nav breakfast and lunch
7:55am Nav leaves, I make myself coffee
8am Sit in recliner, drink coffee, watch a crappy re-run
9am STEP class at the YMCA where I'm the only person who isn't retired or a SAHM
10am Shower, get ready for work
10:20am Make breakfast for myself, sit and eat while I check on the blog
I know, I have a totally sweet schedule.
Thanks for stopping by on this beautiful Sunday!