I'm liking up with
Lindsey
for another edition of Friday Favorites!
I've found so many great products lately, I just had to share.
Yesterday I sent a question into
twitter
-land: Is it worth it to get a pedicure right before you go on vacation to the beach? Will it just come off too quickly? The consensus was yes, it would. I bought this "mint sprint" polish yesterday in place of the pedi. DIY fo free.
This is the worlds best face wash. Done.
Honestly, if you have sensitive skin and you aren't using this, I don't know what you are doing with your life. It's gentle but leaves your skin feeling so fresh and so clean clean.
Recommended to me by my dermatologist at age 12 (yes, 12), I've never used anything else.
I'm a grownup.
Why? Because I bought my very own beach chair.
And a quite luxurious one, at that.
Pillow for head? Check.
Cup holder? Check.
4 sitting positions? Check.
You won't see me move from here next week.
Nope, not an inch.
I bought this a few weeks ago and have been using it as chap stick ever since. It's L'Oreal Colour Riche Balm in Caring Coral. It's a nice neutral shade that is super close to my natural lip color but makes me look a tad bit more put together. It moisturizes nicely and the case makes me feel fancy.
Sorry, I'm not sorry.
How handsome is my guy in this picture?
And the background is so beautiful it looks fake (but it isn't).
This is in Cold Spring Harbor, NY.
Beautiful place.
Handsome guy.
Love it.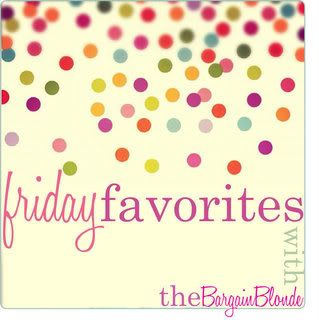 I hope you all are having a wonderful Friday!
If you are dropping by from The Bargain Blonde, please feel free to leave your link in the comment section so I can check out your Friday Favorites too.
And if you're reading this after 6, I'll be driving to the beach for one whole week.
I'm thrilled to my very core.
xoxo